Early Childhood Education
As the European trade union federation of teachers, researchers and educational staff, ETUCE not only promotes and defends the rights and status of the teaching profession but also advocates for quality education for all.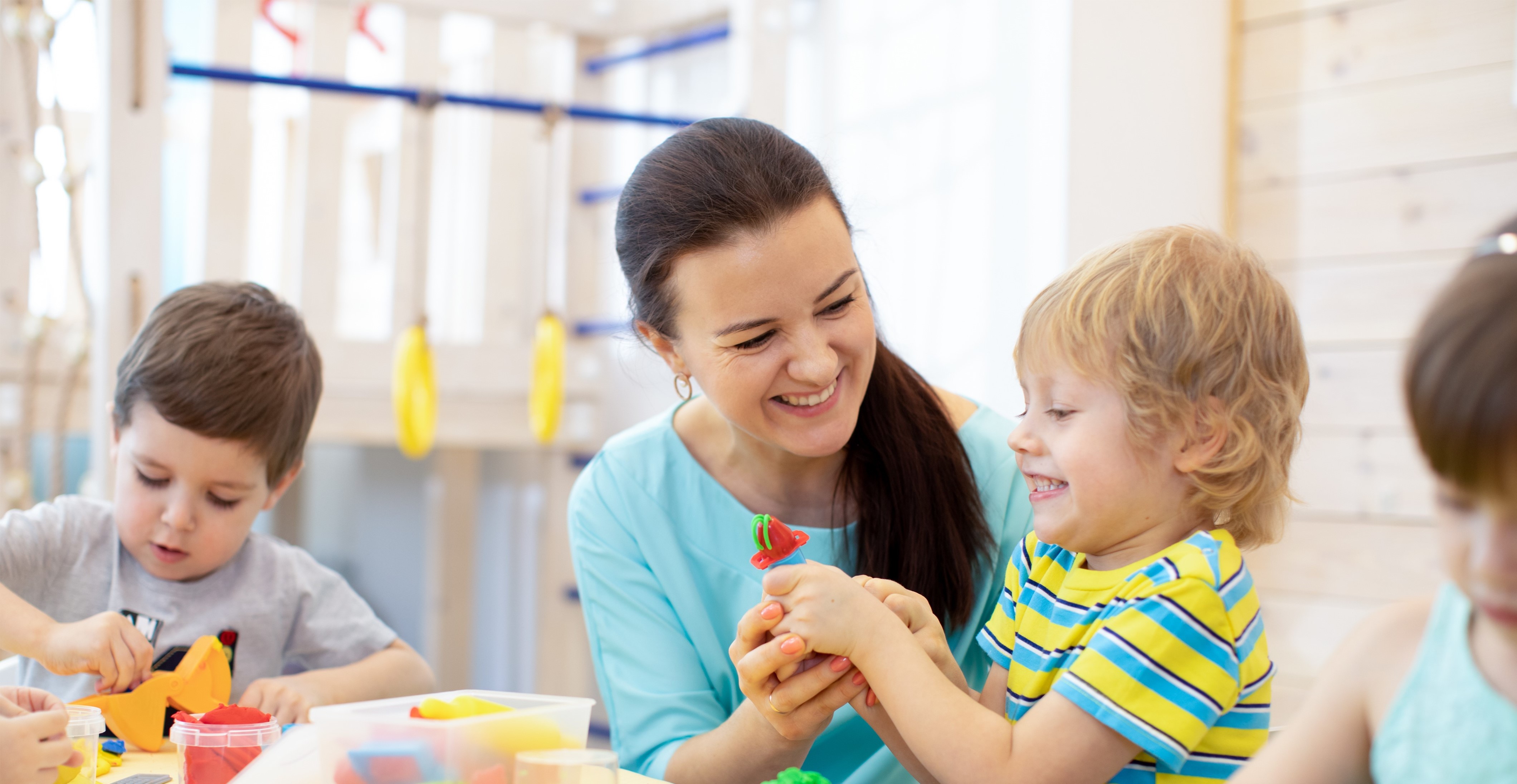 ETUCE represents teachers and education staff in the Early Childhood Education sector.
For ETUCE, Early Childhood Education term refers to education in its broadest sense, including childcare and development and it might be considered to be education which takes place before compulsory education. This includes early childhood services provided in kindergartens, nurseries, pre-school classes, child-care centres and other similar institutions. It goes beyond what some refer to as pre-school education, as it is an education in its own right, having not only the purpose of preparing children for school, but for life in the same way as all other parts of the education systems contribute to this process.
Accordingly, ECE 'teacher'is used in its generic form to refer to professional staff comparable to educated teachers in schools, and includes various categories of early childhood professionals, such as pre-school teachers, pedagogues and other professionals working in various categories of ECE centres, described above.
Membership
ETUCE was member of the Open Method of Coordination Working Group of the European Commission on Early Childhood Education (2012-2014) and ETUCE was an active participant on a working group of stakeholder organisations of the European Commission working on early childhood education and care and early school leaving (2013-).
Policy
ETUCE Working Group of trade union experts and teachers in Early Childhood Education (2010-2012) produced ETUCE Policy Paper on Early Childhood Education (2012).
ETUCE Statement on the Draft Council conclusions on Early Childhood Education and Care (2011) highlighted that attractiveness of the profession for highly qualified and committed staff is closely related to rewarding salaries. It is unacceptable that in most of the EU countries the teachers' pay still depends on the age of the pupils, and that the ECEC profession is to a great extent undervalued.
Events
ETUCE organised a Seminar on Early Childhood Education in Budapest on 20-21 February, 2012. The aim of the seminar was to exchange experience on the role of the trade unions in the Early Childhood Education (ECE) sector and to look for answers to what extent trade unions can have influence on improving this sector at the time of the economic, financial and social crisis.
More information
ETUCE Circular 2/2013: Social Investment Package and Investing in Children reports on Commission Recommendation "Investing in Children – breaking the cycle of disadvantage"