Description
With a view to implement the first principle of the European Pillar of Social Rights on quality and inclusive education, in this 2-year EU co-funded project (2018-2020) ETUCE seeks to strengthen the capacity of education trade unions to address changes in employment and work within education at EU and transnational level, and in social dialogue related challenges. At a time when changes in the context and organisation of work of teachers and other educational personnel's are increasingly challenging their working lives and undermining the quality of education and the attractiveness of the profession, education trade unions take the opportunity to work together across borders to address the needs of and to engage with those who are most marginalised or under-represented.
Through this project, ETUCE seeks to further the understanding of main patterns of employment, including the emergence of precarious work amongst new and young teachers, their status and security, and to promote unions' capacity to address these labour market and professional challenges through trade union renewal.
Continuing on the work that ETUCE member organisations have achieved regarding: the impact of the economic crisis and the European Semester, job quality, professional issues, and recruitment and retention through an enhanced social dialogue in education, this project provides the opportunity to identify aims and targets for an "ETUCE Action Plan on trade union renewal and organising", looking in particular at the most marginalised and/or under-represented in societies. An Advisory Group of education trade unions from 7 EU countries will lead the project. An expert will analyse employment trends as well as, education trade union membership composition. The main challenges to be addressed are to be identified by a kick-off conference in May 2019, while good practices and actions at national/regional level will be identified through three training workshops (2019-2020). In parallel, digital communication tools for awareness raising will be developed with the help of an external expert, and will serve the purpose of strategic online dissemination of the main project findings. To conclude, outcomes will be disseminated and discussed during a final conference (October 2020).
Activities
Kick-off Conference
On 9-10 May 2019, around 50 representatives from ETUCE member organisations in EU/EFTA and EU-candidate countries gathered in Brussels for the Kick-off Conference launching the EU-funded ETUCE project "YOUR TURN! Teachers for trade union renewal". Participants exchanged on current practices and policies related to employment and job quality; and how these changes affect organising and trade union renewal across Europe. While discussing the changing world of work for teachers and other education personnel, and the challenges it poses to trade unions and industrial relations traditional models, they identified priority areas on which the project could focus in the next two years. The project research team from the University of Nottingham, and expertise from ETUC enriched the participants' discussions.
Presentations:
1Campaign_EIS - 1Campaign_FLC CGIL - 1Campaign_NEU - 2UnderRepresented_GEW
2UnderRepresented_NASUWT - 2UnderRepresented_NEU - 2UnderRepresented_UEN
2UnderRepresented_ZNP - 3DifferentContext__AOb - 3DifferentContext__FE.CC.OO.
3DifferentContext_UCU - Howard Stevenson_UoN
MembersEngagement_Lararforbundet - Ben Egan_ETUC - Paola Cammilli_ETUCE
Training workshops
Three training workshops will be organised, in Germany, Italy and the Netherlands, for participants:
To analyse the outcomes of the research;
To discuss common and/or national best practices on how different education trade unions have been engaged to address changes in employment and labour market in the education sector through organising, servicing and other trade union renewal strategies in different industrial relation models;
To raise awareness of the European agenda on quality education, social dialogue and decent jobs including the European Pillar of Social Rights and the Future of Europe.
Participants will be equipped with strategic communication skills and competences to address the needs, perceptions and attitudes of those underrepresented, new or young teachers who are more at risk of leaving the profession earlier. These training workshops will form the basis of an "ETUCE Action Plan on trade union renewal and organising" and supporting ETUCE member organisations in intensifying organising and servicing efforts towards the most marginalised and/or under-represented in their structures.
Research
A research team (University of Nottingham) is to conduct a research on terms and conditions of employment in the education sector and trade union's membership composition. The research work aims at analysing the contexts and identifying the needs of specific segments of the teaching workforce who are often under-represented or marginalised, and their representation within trade unions.
Digital Communication Tools
A multimedia company (Latte Creative) is to follow the project phases and support the project team in developing digital communication tools for online awareness raising and action, and for challenging stereotypes.
Closing conference
A two-day closing conference will be organised for education trade unions and other European stakeholders in education in order to:
Discuss the main project outcomes, including the research report, and the digital tools for communication;
Validate the ETUCE Action Plan on education trade union renewal and organising;
Reflect on the project topics.
Advisory Group
The project will be led by an Advisory Group assisting the project activities with expertise and knowledge. Among the members, there are seven representatives from education trade unions across Europe:
Dorien König, AOb, Netherlands
Claudio Franchi, FLC-CGIL, Italy
Dorota Obidniak, ZNP, Poland
Elina Stock, GEW, Germany
Rodrigo Seoane Ruano, FECCOO, Spain
Rob Copeland, UCU, UK
Elis Randma, EEPU, Estonia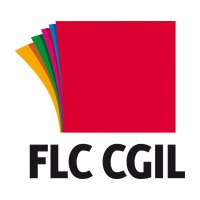 This project is supported by the European Commission, DG Employment, Social Affairs and Inclusion.