New compendium on inspiring practices for the greening of the Vocational Education and Training (VET)
Published: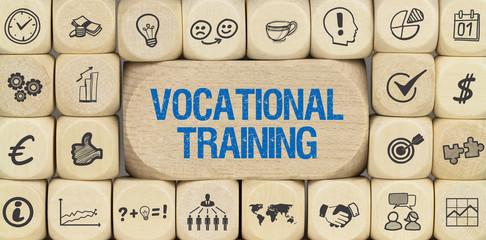 The European Education Area Working Group on the VET (Vocational Education and Training) and the Green Transition - under the coordination of the European Commission – collected 57 inspiring practices from 20 countries across Europe. In a compendium showcasing the key role vocational education and training (VET) has in equipping individuals with the skills and knowledge needed to pursue sustainability-oriented careers. The "Vocational Education and Training and the Green Transition – A compendium on inspiring practices", released in June 2023, aims to address knowledge gaps in VET's ability to meet the challenges of the green transition.
The practices presented focus on the skills for green transition, the creation of greener VET programs, the adoption of new ways of teaching and learning, the development of skills of teaching and training staff.
The compendium presents "green" activities that show practical ways to the greening of the VET, such as integrating sustainability in curricula, staff training and collaboration through networks and platforms. The compendium is intended to be a 'living document', subject to periodic revisions and is relevant to policy-makers, social partners, VET school managers school based teaching and training staff, in company trainers, mentors, tutors, individual companies and Public Employment Services.
The study highlights that VET teaching and training staff need professional development opportunities to acquire core green skills through initial training, short continuing professional development (CPD) courses and national measures to support VET schools. According to the compendium, teachers and in-company trainers should also be supported by joint learning opportunities with school-based teachers, have ready access to relevant teaching materials.
Several countries are taking proactive steps to align VET with the green transition. Albania is integrating green elements into VET curricula. Cyprus is introducing teachers and trainers to sustainability. Germany is implementing a nationwide standard for trainees, emphasising environmental protection and sustainability. Austria has established funding pools to support local actors in greening VET programs, inspiring innovation in various sectors. Poland is developing 120 Sectoral Skills Centres (SSCs) to cover green-related industries and promote knowledge transfer. Luxembourg introduced a circular economy-focused training program, while Italy prioritises the training of skilled technicians for energy efficiency. Sweden is expanding its Higher Vocational Education offerings and explores ways to prioritise the green transition.
ETUCE is actively engaged in greening the VET, and VET teacher support and sustainability promotion are our foremost priorities. Some of our latest works on this topic include ETUCE's joint seminar with the European Training Foundation (ETF) on the role of VET teachers in green and digital transition. We addressed teacher shortages and called for better training access and support to maintain high-quality teaching. ETUCE also contributed to a CEDEFOP study on assessing the feasibility of a pan-European survey of VET teachers and trainers, of which the pilot survey findings highlighted the need for improved CPD quality, financial support, and time allocation for VET teachers. ETUCE welcomes this new compendium as a means for teachers to integrate green skills and sustainability into their curriculum, preparing students for the changing job market. Trade unions can employ the information in this study to further advocate for policies that support green skill development in VET systems.