International Migrants' Day - Celebrating migrants and the education staff who help them flourish
Published: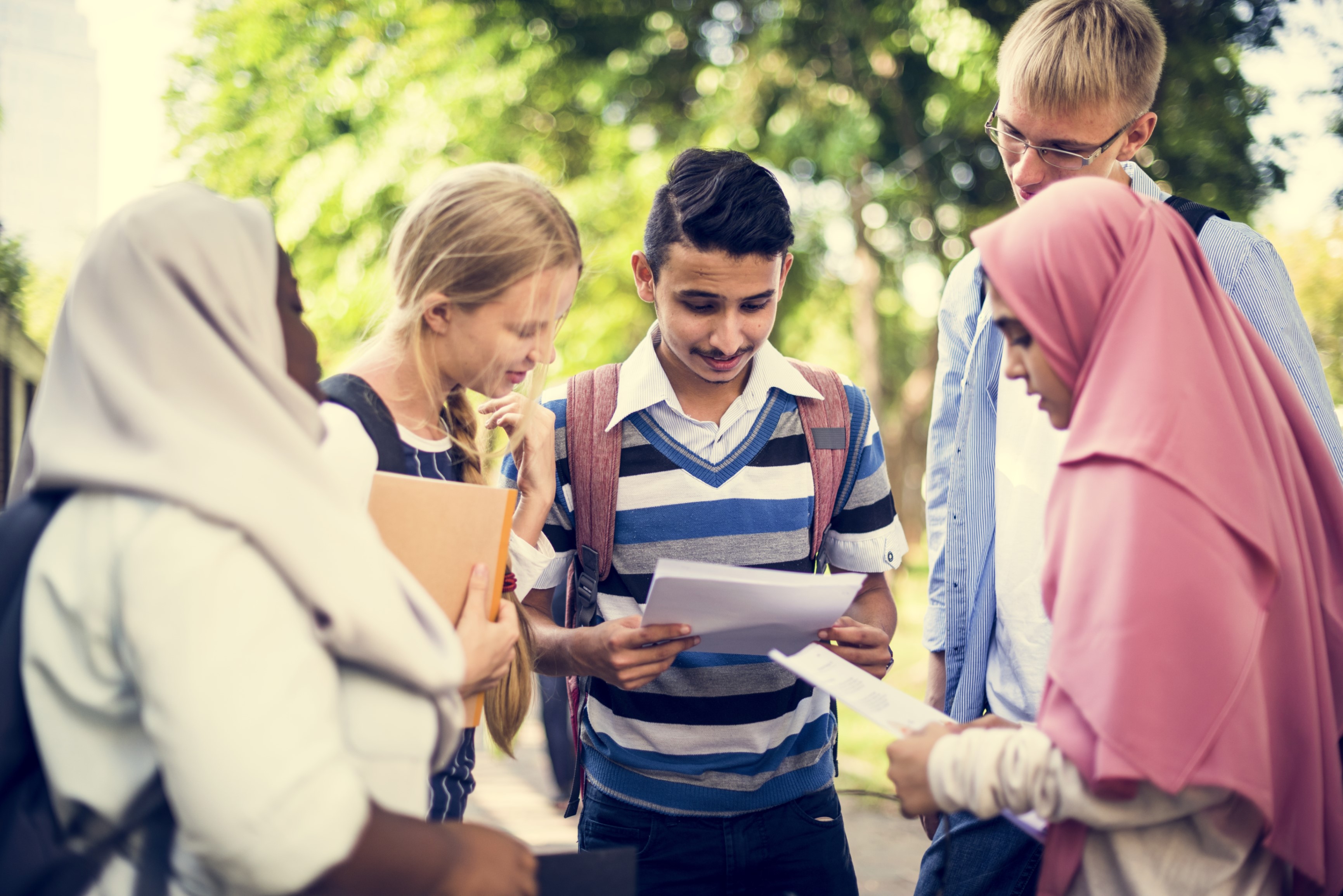 18 December is International Migrants Day. This UN-sponsored celebration of the contributions which migrants make to our economies and societies is also a rallying point for everyone concerned with migrants' wellbeing and human rights. ETUCE points to the major role that educational institutions, school communities, teachers and education trade unions play in helping migrants participate in society and get the respect they deserve, no matter their legal status and in accordance with international law.
Successful social dialogue is a crucial tool to help education systems support the inclusion of migrants and refugees. This led ETUCE and the European Federation of Education Employers (EFEE) to undertake the project 'European Sectoral Social Partners in Education promoting effective integration of migrants and refugees in education'. The project's research report offers concrete case studies from Belgium, Serbia and Spain, which shed a light on the situation of migrants in these countries as well as the work that teachers and education trade unions are doing to foster inclusion. ETUCE and EFEE also developed Joint Practical Guidelines on how to promote effective integration of migrant and refugee learners and a proposal for a Quality Framework for an Effective Inclusion of Migrants and Refugees in Education.
The documentary Education Without Borders gives a personal view of the richness and opportunities that newly arrived children bring with them when arriving in Europe, showing a variety of approaches that dedicated education professionals are taking to support them in their integration.
Our European Director Susan Flocken said: "On International Migrants Day ETUCE would like to celebrate the vital contribution that migrant teachers and education personnel make every day. We also recognise the vital support for migrant children offered by everyone working in schools and education institutions across Europe. We can all gain so much when migrants are given the chance to flourish in our societies. Education is a key route to social participation, and all children should have immediate access to education when arriving in a country – whatever their legal status may be. ETUCE and Europe's education trade unions do great work defending migrant and refugee children's rights, and this will always be a priority for us."
Several ETUCE member organisations are organising their own activities to mark International Migrants Day. Our members in Armenia have planned a workshop with trade union leaders which focuses on the labour rights of Syrian refugees. In Bosnia and Herzegovina trade unionists are visiting primary schools classes with migrant children. In November, ETUCE member organisations from Serbia and Slovenia organised together a study visit to a school with a high percentage of migrant children. During a subsequent solidarity action, the two trade unions were able to raise more than €6000 for school supplies. In Denmark our member organisation DLF is concerned that legislation on the teaching of migrants and refugees is not being followed. They have therefore created courses for union representatives in order to build their skills in relation to the law and local dialogue. Finally, UCU in the UK has just established a migrant members committee which will have an agenda focusing on the UK's anti-migrant "hostile environment" policy and the visa and health charges that many migrant workers have to pay.