EU CONVINCE project – EU Common Values Inclusive Education (2018-2020)
Description
In recent years, terrorist attacks, violent radicalisation, extremism and xenophobia have surged across Europe and are posing a threat not only to the safety of its citizens but also to the EU fundamental values of freedom, democracy, tolerance, equality, non-discrimination, respect for the rule of law, human rights and solidarity. Within this context, the role of education, and in particular, of teachers, school leaders and educational staff reveals to be crucial so as to promote democratic citizenship and social inclusion in diverse educational contexts and learning environments.
Indeed, the meeting of the EU Commission along the EU Education National Ministers adopted in Paris in March 2015 the 'Declaration on promoting citizenship and the common values of freedom, tolerance and non-discrimination through education', among other aims, to enhancing the acquisition of social, civic and intercultural competences, as well as critical-thinking and mutual understanding, fostering respect and intercultural dialogue through all forms of learning, understanding and ownership of fundamental values, and combating discrimination on all grounds, in particular, as regards students at risk of marginalisation or social exclusion.
Topics to be addressed
Built on the ETUCE resolution on 'Education for Democracy' adopted in the multiannual conference of Belgrade in December 2016, the project covers the following topics:
Civic education and democratic-school culture;
Teaching in multicultural learning contexts for intercultural dialogue;
Teaching controversial and sensitive issues;
E-safety issues: Misinformation, digital responsibility and ICT critical-thinking
School-leadership and 'the whole school approach';
Inclusive education as a tool to prevent violent radicalisation and extremism.
Activities
Research
An online survey among ETUCE, EFEE and ESHA member organisations combined with a desk research will help to:
identify and analyse national findings related to challenges and successful and innovative best practices on the implementation of the contents of the Paris Declaration at local level; acknowledge and pair-up challenges and best practices on the teaching of EU shared values across European countries to multiply knowledge and expertise, with a particular focus on secondary education, both within school-curricula (formal learning) and in extra-curricular activities (non-formal learning).
The findings will be gathered in a study report.
Training workshops
Three training workshops are planned in cooperation with local partners in Italy, Germany and France:
to provide ETUCE, EFEE and ESHA member organisations with the opportunity to present, disseminate and scale-up good practices in other different contexts and educational settings as well as discussing possible solutions to tackle challenges encountered by education stakeholders when teaching citizenship, human rights and fundamental European values to students;
to give participants the opportunity to exchange and showcase good practices and help resolve challenges through learning about other countries' good practices, e.g. by match-making challenges in one country with best practices of another.
Teacher training support and advice: successful and innovative approaches and methods on citizenship and human rights education.
Closing conference
Two day closing conference for representatives from education trade unions, education employers, school leaders and other European stakeholders in education. The main activities of the conference include:
discussion on the results of the project activities, including the final research report of best practices identified in the survey and workshops;
validation on project outputs with the partners (e.g. a joint statement and a concept note), in particular, as regards implementation through their respective affiliates at the grassroot level towards a platform for exchange of good practices and knowledge for social inclusion.
MOOC
At the end of the project, an online course in English/French will be created to help teachers, educators, school leaders, education trade unions and education employers to better deal with citizenship-related topics in a broad sense. The e-learning course will be built on the successful and innovative tips, advice and good practices exchanged and discussed during the project. The MOOC is envisaged to last 6 weeks.
Advisory Group
The project is led by an Advisory Group who will supervise and manage the project activities with their expertise and knowledge under the coordination of ETUCE. Members of this Advisory Group are:
Ms Dorota Obidniak, ZNP, Poland
Ms Odile Cordelier, SNES, France
Mr Claudio Franchi, FLC-CGiL, Italy
Dr Janina Glaeser, GEW, Germany
Ms Laura Widger, School of Lifelong Learning and Education of Waterford Institute of Technology, Ireland
Mr Daniel Wisniewski, European Federation of Education Employers, UE/Belgium
Ms Monique Westland, European School Heads Association, UE/The Netherlands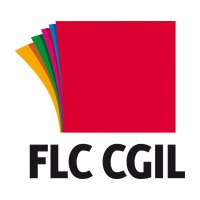 Two Associate Partners: 'COFACE – Families Europe' and 'OBESSU – The Organising Bureau of European School Students Unions' are invited to contribute to the wider implementation of the project, e.g. in disseminating the project outcomes and material.
Poster
Download the project Poster:
BG HR CS DA NL EN ET FI FR DE EL
HU IT LV LT PL PT RO SK SL ES SV RU